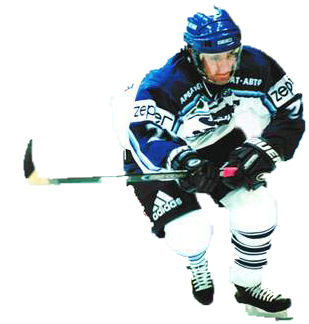 Different philosophies in regards to training and the importance of it provide different results. In Russia, hockey players at the youth levels spend at least 6 hours training for every one hour of competition. The emphasis during these training sessions is on skill development.  In comparison, many youth coaches in North America spend more time working on elaborate team systems, powerplays, etc., and this is even more so the case at higher levels of hockey, where the main priority for most coaches is to "get the puck deep" by "dump and chase mentality", not get the "puck in the net" with "speed and creativity".

Unfortunately in North America many hockey coaches feel that they cannot play a game like the Soviets did. Comments like "we just don't have enough skilled players to play that way, so we have to keep it simple" are common place.  Statements like these put all of the blame for the coaches "dump and chase", "stay in your lane" coaching style on the players; when in reality, if given the chance, hockey players are capable of so much more.

In contrast Russian figure skating coach Tamara Moskvina who is arguably one of the worlds greatest pair figure skating coaches of all times has a different way of looking at skaters.  After she had won numerous Olympic gold medals, World Championships, and pretty much everything else in the sport that was possible for a pairs coach to win, the following was played out in an interview.  The reporter said to Tamara that in the beginning of her career as a coach it must have been very hard to find good skaters that wanted to work with her because she was unknown.  The reporter went on to say to Tamara that now that she was famous, it must be very easy for her because now all of the already "skilled" skaters want to be coached by her.  Tamara's response to the reporter was very short, and very precise.  She simply said, "I did not find good skaters in the beginning, I made them."

"BUILDING BETTER HOCKEY PLAYERS THROUGH SCIENCE"


Applied Hockey Sciences Established Since 2000



"I want to be the best, just the best.  I must work.  I must learn.  Help my team.  Hockey is my life, you know.

    - Alex Ovechkin
      Washington Capitals